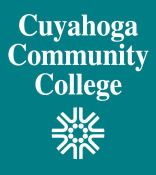 Department: Engineering
Location: Metropolitan Campus
Reports To: Assoc
Recruitment Type: External/Internal
Requisition ID: req2199
Employment Type: Part-Time Faculty
Union Position: Non-Union
Work Schedule: To be determined based on business unit needs. Classes may be offered during the day, evening and/or weekend. Please indicate your availability when applying for this position.
Job Description:
Teaches a full range of lecture and lab courses in the Construction Engineering Technology (CNST) program. Courses include, but are not limited to, construction orientation, CAD, cost estimates, construction scheduling, and project management. Performs student learning outcomes assessment to make continuous improvement.
Prepares and delivers learning activities in order to achieve course outcomes

Prepares course materials such as syllabi, homework assignments and handouts

Evaluates and grades students' class work, laboratory work, assignments, papers, and examinations

Maintains and submits student attendance records, grades and other required documentation by specified deadlines

Be available to students for coaching

Periodic meetings with supervisors, division, or College, relative to teaching duties and training and development
Required Qualifications:
Bachelor's degree in Civil Engineering, Construction Engineering, or Construction Management

Some experience in construction project management/estimating and scheduling

Demonstrated proficiency in Microsoft Office Suite (or equivalent)

Advanced communication (verbal, written and interpersonal) and organizational skills

Sensitivity to respond appropriately to the needs of a diverse population
Preferred Qualifications:
Master's degree in Civil Engineering, Construction Engineering, or Construction Management

Teaching experience

Some industrial experience

Experience with WinEst estimating software and Primavera P6 software, or similar packages

Completion of OSHA-500 and OSHA-510 training with five (5) years of experience in the construction industry.
Special Note:
Special Instructions to Applicants: During the application process, you may be required to attach a cover letter and/or resume. It is recommended that you have these documents ready to be attached electronically to the online application. This system accepts only MS Word or PDF attachments. Any employment with the College is contingent upon satisfactory completion of a background check and drug screen.
Affirmative Action Statement: Cuyahoga Community College is committed to attaining excellence through the recruitment and retention of a qualified and diverse workforce. Cuyahoga Community College is an equal employment/educational opportunity institution